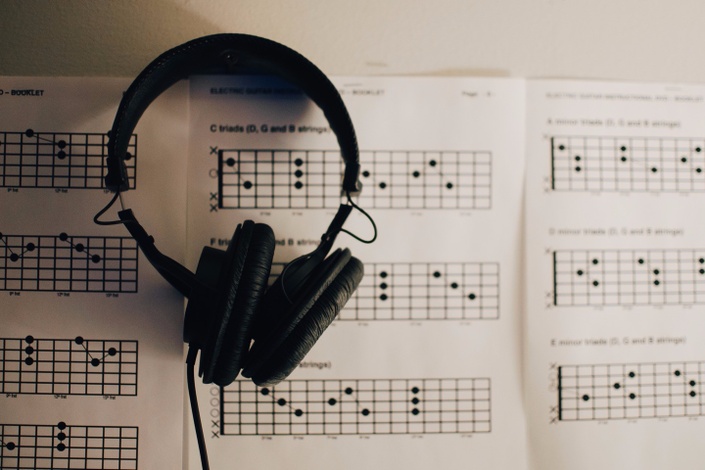 EXTENDED MUSIC INDUSTRY
Emerging concepts and businesses in the music industry, organisations that support the music business. For those looking for a long-term music career.
This individual stream wraps up the entire course by introducing important emerging concepts and businesses in the music industry such as merchandising and sponsorship. It also looks at the industry organisations that support the music business and the artists and other participants in the industry – an area frequently over-looked by people, even within the industry.
This stream helps identify sources of funding and information, and is important for those looking to have a long-term career in the music business.

I have known Andrew Watt for over two decades since he started InPress.
There are few people who have a broader overview of Australian music culture, and there are fewer still who are such articulate advocates for its importance to our cultural ecology.
Andrew's book is a great resource and will prove invaluable to musicians and music professionals alike. His creation of the online Music Business Modules will help transform the way music business is taught and provides much needed focus for the energies of young musicians wanting to 'make it' in an incredibly competitive world (much of which is located more than 20 hours flying time from here).
Andrew is a passionate and generous person and a great teacher. It is fantastic that he has decided to devote some of his considerable energies to developing ways of sharing his knowledge. I recommend him and the resources he has created without reservation.
- Peter Knight, Australian Arts Orchestra
MODULE 8A: UNDERSTANDING MERCHANDISING.
The importance of merchandise and branded products has emerged as a game changer in the modern music business and understanding merchandising is essential for artists and anyone working in the business - either live or recorded. This Module considers that significance of merchandise and what it represents in the music industries.
MODULE 8B: SPONSORSHIP IN THE MUSIC INDUSTRY
There is an increasing understanding that music is an incredibly effective medium for other brands to reach their potential consumers. This presents great opportunities and challenges for participants in the music industries. This Module considers the nature and importance of sponsorship arrangements in the music business.
MODULE 8C: SURVEY OF INDUSTRY ORGANISATIONS
While the music industries are primarily private enterprise businesses there is a significant number of industry organisations that every participant needs to be familiar with. This Module looks at the different organisations that provide the infrastructure of the music industries.
Your Instructor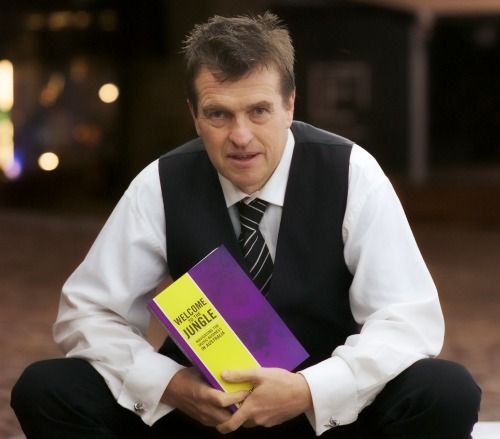 Andrew Watt, author of Welcome To The Jungle – Navigating the Music Business In Australia, an anecdotal textbook for the music business in Australia, teaches a number of music industry related subjects at tertiary colleges including Melbourne University, Victoria University, Collarts and RMIT.
Andrew's exceptional career in the music industry began as the founder, editor and publisher of music-centric street magazine InPress. Andrew went on to become a music publisher with the Paul Dainty Corporation, an artist manager of high profile acts both in Australia and the USA, a television producer with multiple network credits including Executive Producer of Rock Soldiers (a documentary on the Australian concert touring world) and a music journalist and commentator.
Andrew has a wealth of anecdotal hilarity from years of backstage fun and misadventure, he doesn't just teach the music endustry - he lives in it. Read more about Andrew Watt here.

Not only did Andrew provide an exceptional insight and understanding into the Music and Entertainment industry, but with his ongoing support and encouragement, he helped me break into the Film and Television industry of which I now hold a full time position and potential life-long career.
Andrew is an inspiring educator, lecturer and all round great human being who has given me a whole new way to look at the Entertainment Industry and my life moving forward, and for this I am forever grateful.
- Daina, Student
Frequently Asked Questions
Who should do this course?
Anyone who wants to be a productive and successful participant in the music industry - whether as an artist (performer, songwriter, producer, performer) or someone working in the business of music (managers, record labels, agents, promoters etc). The course is suited to beginners and also to those already with their foot in the door of the industry and wanting to accelerate their career progress.
What will I learn from this course?
Knowledge! Genuine, real knowledge. The Music Business Education course has been designed to provide students with no-nonsense, no-hype, accurate and current knowledge about the realities and operation of the music industry. The course has been designed by a professional educator who has also successfully worked in the music industry as an entertainment lawyer, international artist manager, music journalist and music publisher and draws on years of personal experience and relationships with hundreds of real major players in the music industry. You will learn the structure, roles and realities of the industry, in the language used by industry insiders and the proven practices used by successful participants in the industry.