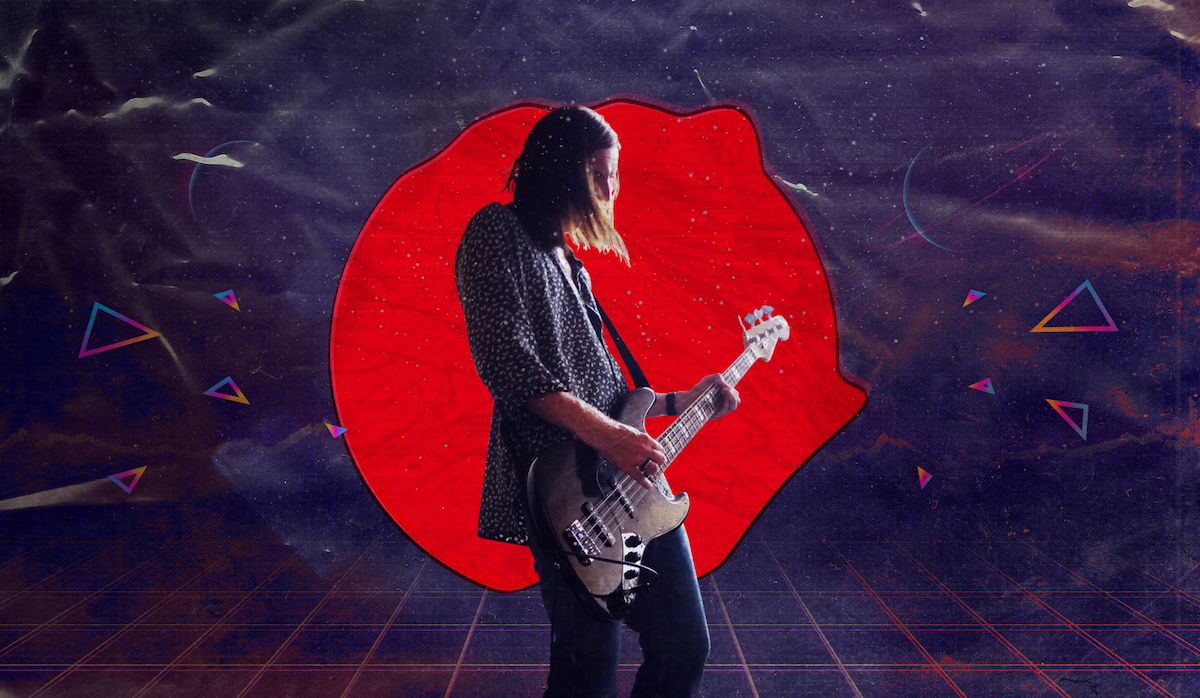 FAQS
Who should do this course?
Anyone who wants to be a productive and successful participant in the music industry - whether as an artist (performer, songwriter, producer, performer) or someone working in the business of music (managers, record labels, agents, promoters etc). The course is suited to beginners and also to those already with their foot in the door of the industry and wanting to accelerate their career progress.

What results have previous students achieved?
Andrew Watt's past students have worked with some of Australia's leading artists and have landed roles at management companies, music publishers, talent agencies, production companies, record labels and other industry companies.
These companies include Mushroom Group, Live Nation, Lemon Tree Management (Tash Sultana), UNFD, Premier Artists, 123 Agency, Native Tongue Publishing, Triple J, Ditto Music, Studio Legal, Princess Pictures, The Music, Parlour Gigs, Out On The Weekend festival and many, many more.
Musicians who have taken the course have planned and executed successful releases, tours and festival placements, developed career plans and made money from their careers as musicians.

What will I learn from this course?
Knowledge! Genuine, real knowledge.
The Music Business Education course has been designed to provide students with no-nonsense, no-hype, accurate and current knowledge about the realities and operation of the music industry.
The course has been designed by a professional educator who has successfully worked in the music industry as an entertainment lawyer, international artist manager, music journalist and music publisher. It draws on years of personal experience and relationships with hundreds of real major players in the music industry.
You will learn the structure, roles and realities of the industry, in the language used by industry insiders and the proven practices used by successful participants in the industry.

What won't I get from this course?
You won't receive the any unrealistic promises, gimmicks, marketing jargon and double-talk, "sure-fire" secrets for massive success or guaranteed plans for global fame. Those things just don't exist. The music industry doesn't have any secret formulas for success - just talent, hard work and knowledge.
Music Business Education cannot provide you with talent, nor give you a magical injection of work ethic - but we guarantee you we will provide accurate and essential knowledge that gives you the best chance of building a sustainable career in the music business.

Who created Music Business Education?
Andrew Watt is the author of Music Business Education. He is a practising entertainment and media lawyer who has worked at some of Australia's leading entertainment and commercial law firms and been involved in almost every aspect of the music industry over the past 35 years.
As well as operating his legal practice Ravens Nest Consulting, Andrew is the Australian representative for SXSW (the world's biggest music industry event) and is on Music Victoria's COVID-19 Recovery Advisory Group.
Andrew has lectured in music industry subjects at institutions such as Melbourne University, Victoria University, Australian Institute of Music (AIM), RMIT, Collarts and Box Hill Institute.
He is the author of acclaimed music business textbook,
Welcome To The Jungle - Navigating the Music Indus
try in Australia
.
Andrew was the founder of Melbourne street press publication InPress, the director and co-owner of entertainment and music venue The Saloon Bar, the manager of a music publishing company as part of the Paul Dainty Group, a music television producer and an artist manager for artists signed to major and independent labels and publishers in Australia and the USA.

How much content is in the course?
There are currently 44 modules in the course of 12-20 minutes each. That's a total of around 11 hours of vital content. On top of that each module has additional reading material, supplementary videos, downloadable documents and important links.
Is this course accredited?
No, this course does not provide you with a bachelor degree or diploma. It is completely about industry recognised knowledge and information. There are quizzes that enable you to check your progress and you have access to information and feedback from the course creator, but you are not required to pass exams in order to progress through the course.
This course can be done in conjunction with tertiary degree or diploma programs. We believe our content can be an invaluable resource for students seeking to do well in those courses.

What else do I get when I enrol in the course?
Upon completion of the full course, each student will receive a one hour private consultation with Andrew Watt regarding their future plans and direction in the music industry - either as artists or industry professionals.
You will also receive a digital copy of Andrew Watt's book, Welcome To The Jungle – Navigating the Music Business In Australia.

How was this course created?
The Music Business Education course was developed with the support of the Creative Victoria department of the Victorian State Government through the Music Works grants program.

How is this online course delivered?
The course is delivered to students by videos, quizzes and other resources that can be streamed on the Teachable platform which works on your smartphone or computer.

When does the course start and finish?
The course is completely on-line and there are no trimesters or semesters. It is a self-paced on-line course - you decide when you start and when you finish and how quickly you want to power through the course.

How long do I have access to the course?
After enrolling, you have unlimited access to this course for as long as you like - across any and all devices you own. New materials and resources are added all the time, so your knowledge and information will never be out of date.

What else are we trying to sell you?
Nothing but our Music Business Education course. We are satisfied that our courses are incredibly useful and deliver exactly what we say they will. We don't have any hidden agenda to entice you into parting with any further funds.

Are you financially connected to any industry people or companies you mention in the courses?
No. But when we talk about a particular business or person from the music industry it is based on our personal knowledge of that business and their practices. No other businesses stand to financially benefit from your enrolment and our business is independent of financial connection to any other business.

What if I am unhappy with the course?
We would never want you to be unhappy! We believe this course delivers on everything it describes. If you are unsatisfied with your purchase, contact us in the first 7 days and we will discuss how we can make you happy.

Read our Terms of Use and Privacy Policy.