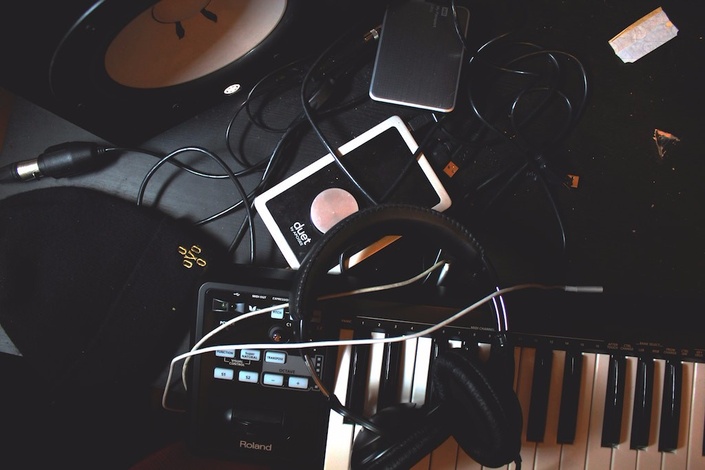 MUSIC PUBLISHING
This important stream clearly explains the complexities of the music publishing business.
Songs and songwriters are at the heart of the music business. This important series of classes explains the business that is built around that music content and its creators: music publishing.
Music publishing is the business that manages every way in which songwriters can generate income from their work. For that reason a clear and detailed understanding of music publishing is essential to any career in music.
This stream explains the different business models that operate in music publishing, the nature of music publishing contracts, the types of royalty streams and income available to songwriters, the importance of music in film, television, advertising and gaming and the role of collection societies such as APRA and AMCOS.
MODULE 4A: EVOLUTION OF THE MUSIC PUBLISHING INDUSTRY
Looks at the way in which the service and business of a music publisher has evolved in the last century - and provides an important platform for the other modules in this stream. This is essential viewing for songwriters and anyone working with songwriters.
MODULE 4B:THE BUSINESS OF MUSIC PUBLISHING
Considers the economic model that underpins the music publishing business and considers the risk and reward models that are behind that industry and the way that music publishers survive and flourish - something that all songwriters, artist managers and advisors must understand.
MODULE 4C: THE ANATOMY OF A MUSIC PUBLISHER
Looks behind the doors of the music publishing industry and the roles found in music publishing businesses of all types - reflecting the creative, administrative and financial aspects of the publishing business.
MODULE 4D: UNDERSTANDING PUBLISHING INCOME
Breaks down the various revenue streams available to songwriters and publishers and explains how these income streams are calculated and how they can be generated and maximised. This is an essential module for anyone hoping to generate income from music.
MODULE 4E: SYNCHRONIZATION AND MUSIC SUPERVISION
An important source of income for songwriters and music publishers is created when music is used in conjunction with visual content such a film, television, games and advertising. This Module considers the connection between music and these visual products and the participants in this process.
MODULE 4F: COLLECTION SOCIETIES
By now students will realise that the process of collecting the various streams of income generated by songs and recordings of songs is complicated. This module considers the role of collection societies such as APRA, AMCOS and PPCA serving songwriters and owners of recordings to assist in this process.
MODULE 4G: PUBLISHING CONTRACTS
The contracts between music publishers and songwriters are a complex combination of rights and services - and are often the most important agreements of a songwriters career. This module examines those agreements and is an essential module for songwriters and their advisors as well as those wanting to work in the broader music industry.
Your Instructor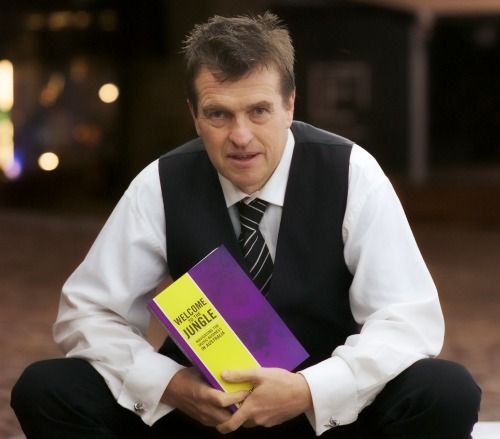 Andrew Watt, author of Welcome To The Jungle – Navigating the Music Business In Australia, an anecdotal textbook for the music business in Australia, teaches a number of music industry related subjects at tertiary colleges including Melbourne University, Victoria University, Collarts and RMIT.
Andrew's exceptional career in the music industry began as the founder, editor and publisher of music-centric street magazine InPress. Andrew went on to become a music publisher with the Paul Dainty Corporation, an artist manager of high profile acts both in Australia and the USA, a television producer with multiple network credits including Executive Producer of Rock Soldiers (a documentary on the Australian concert touring world) and a music journalist and commentator.
Andrew has a wealth of anecdotal hilarity from years of backstage fun and misadventure, he doesn't just teach the music endustry - he lives in it. Read more about Andrew Watt here.

I have known Andrew since he joined Music Victoria's industry education sub-committee about 6 years ago. He has recommended a number of bright students for internships.
Andrew's passion and knowledge for music education is inspiring for young people who want to forge careers in the music business. His recent book 'Welcome to the Jungle' is the most thorough and up-to-date publication summarising the current (and ever changing) landscape of the music business and opportunities within in the industry. Andrew draws on many years of experience as a publisher, journalist, teacher, lawyer and manager and it is important that this knowledge is passed on to the next generation of music industry professionals.
- Patrick Donovan, Music Victoria
FREQUENTLY ASKED QUESTIONS
Who should do this course?
Anyone who wants to be a productive and successful participant in the music industry - whether as an artist (performer, songwriter, producer, performer) or someone working in the business of music (managers, record labels, agents, promoters etc). The course is suited to beginners and also to those already with their foot in the door of the industry and wanting to accelerate their career progress.
What will I learn from this course?
Knowledge! Genuine, real knowledge. The Music Business Education course has been designed to provide students with no-nonsense, no-hype, accurate and current knowledge about the realities and operation of the music industry. The course has been designed by a professional educator who has also successfully worked in the music industry as an entertainment lawyer, international artist manager, music journalist and music publisher and draws on years of personal experience and relationships with hundreds of real major players in the music industry. You will learn the structure, roles and realities of the industry, in the language used by industry insiders and the proven practices used by successful participants in the industry.